Echo Diamonds
EXCLUSIVELY AT ROBBINS BROTHERS
The exclusive Echo Diamond has 98 hand-cut facets arranged for intense brilliance and its exceptional beauty is matched only by the love you share.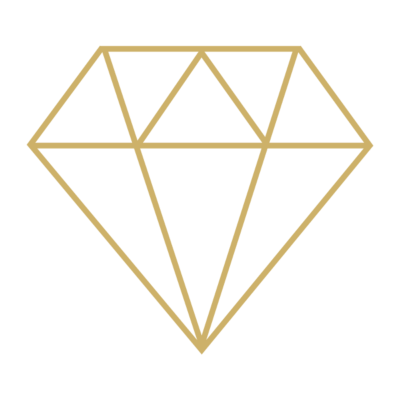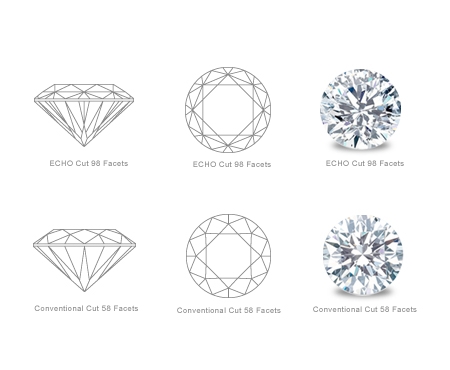 98 Facets of Brilliance
The Echo's facet placement allows more light movement and more sparkle, which creates a more vibrant diamond. Every Echo Diamond is laser inscribed with the Echo logo and IGI certificate number making your diamond exclusive to you.
Graded for light performance by Imagem Inc.
Imagem's Light Performance Index defines a diamond's effectiveness by measuring the maximum amount of light seen coming from the diamond. The Echo with 98 facets of brilliance scores exceptionally well on the Imagem Light Return Certificate, an objective measurement of the brilliance of the diamond. Visually more beautiful. Visually more brilliant.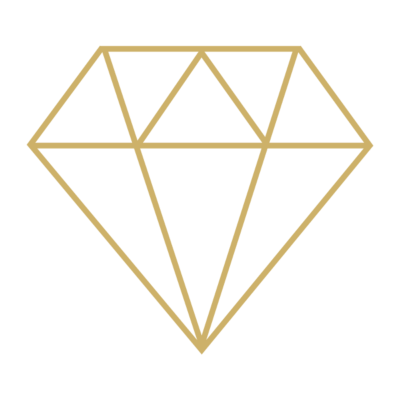 What makes your Echo Diamond an Engagement Diamond?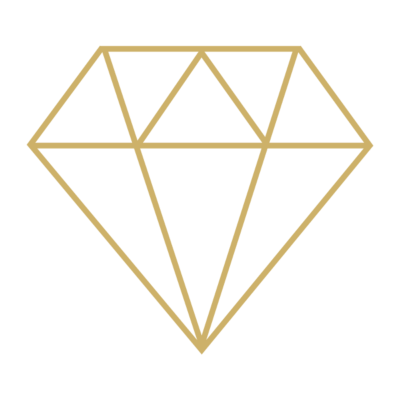 Ready To Shop For Diamonds?
There are a number of ways to shop our gorgeous selection of loose diamonds.
Make an in-store appointment
See diamonds up close and personal at any of our store locations. It's a diamond viewing experience unlike any other. In our Diamond Viewing Room, you can compare diamonds side-by-side, view diamonds under a gemscope and use the same tools as our diamond buyers, making it easy to select the perfect diamond.
VIRTUAL APPOINTMENT
Not near a store or short on time? Let us do the shopping for you! We can set up an appointment to show you diamond selections through video chat. Just share what you are looking for in a diamond, and we will pick a few that meet your criteria and set up a time to video chat with you. We call it a virtual appointment.
JUST DROP US A LINE
Have a quick question? Already know what you want? Click the Live Chat button or just give us a call and our engagement experts will be happy to answer all your questions and help you find your perfect diamond. Just stop by a store or call us at 800-295-1543. We love chatting about diamonds and are always here to help!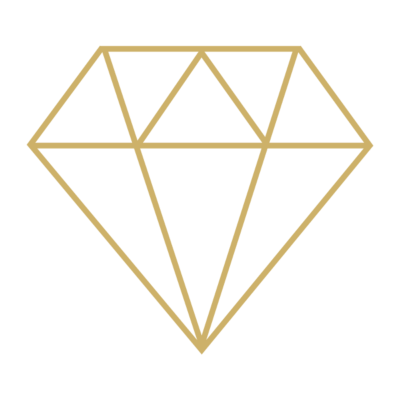 Where to find your Echo Diamonds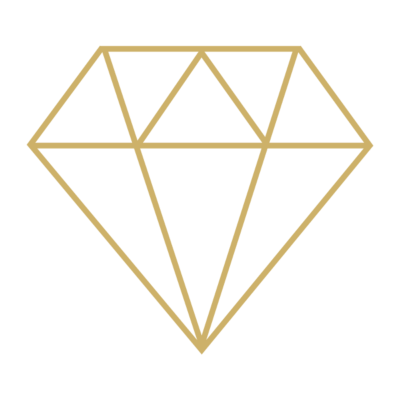 Explore Our Diamond Brands